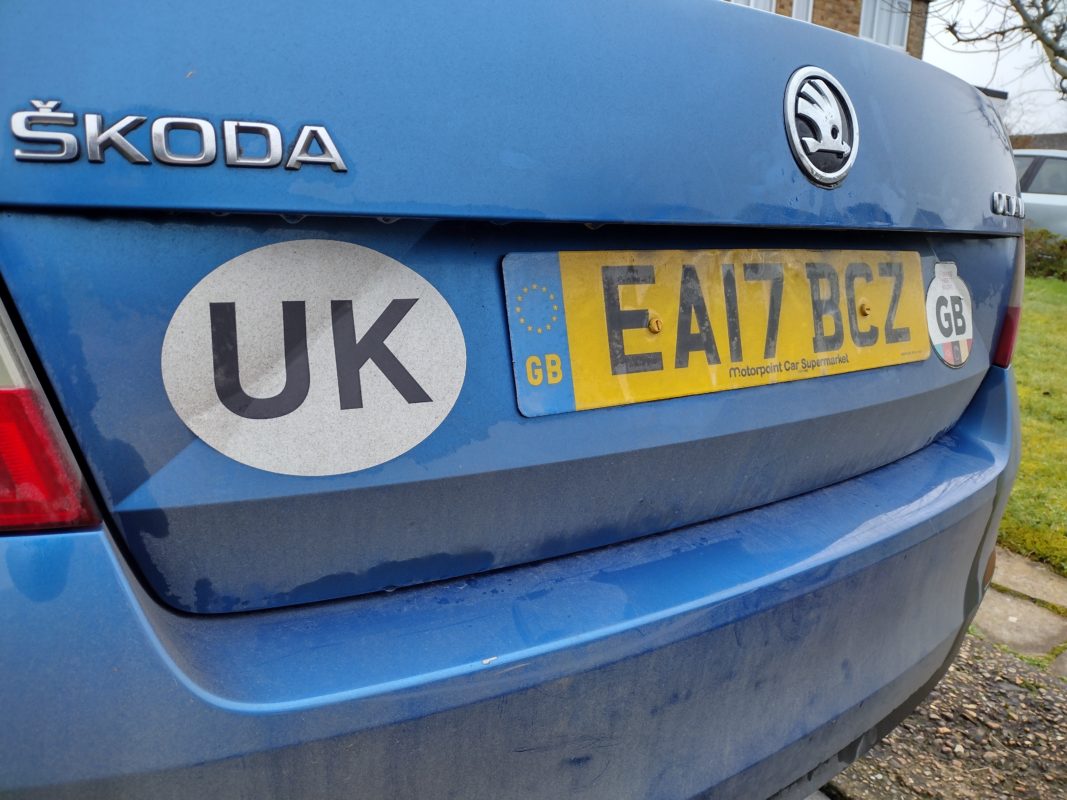 First of all I must apologise for the disgraceful state of my car in this photo. I'll give it a wash this weekend, I promise :).
The most disruptive consequences of Brexit affect freight and employment but not tourist travel. Here are some points to be aware of:

The UK Government now requires you to display a "UK" sticker on your car. If anyone can find a use for a thousand shiny GB stickers with Spring Harvest Holidays logo, please let me know!
Your UK passport must be less than ten years old and valid for at least three months after you plan to return. To be safe, make that six months as some carriers and borders are getting fussy according to media reports. You don't need any kind of visa. Your passport will be stamped on entry and exit: we're only allowed 90 days in any 180 day period in the EU/Schengen area but that's plenty for holidays!

You're fine with a UK driving license. Likewise your European Health Insurance Card (EHIC) still entitles you to limited free healthcare - but when you renew it, you'll be given a GHIC (Global instead of European but with all the same benefits).
There are rules on what you can import and export (no dairy products for example) and there are now specific restrictions on bringing alcohol back into the UK: basically 18 litres (24 bottles) of wine, 42 litres of beer and also some spirits etc. Details on gov.uk here.